High quality customized luxury wood doors – Wooden front doors – Solid timber doors – Entry doors – Internal solid doors 
Portalmad's wooden front doors are inspired by how people want them. Explore our products with details of design, flexibility and customization of wooden doors. 
For each innovation, we continue to measure our success in relation to the effectiveness of our wooden doors.
Portalmad Wood Doors: Durability, Superior finish, Toughness, Energy efficiency and Design options
High quality doors- Brazilian superior wood – Wooden doors
Portalmad Doors and Windows is a company that leads the high-end doors and windows industry. High quality, sophistication and graceful designs are the main features of our products. Our strict quality control ensures a superior end product with a highly refined finish which adds value and beaty to your home or office whether  you are ronovating or building.
Portalmad is a company that is dedicated to creating products that make the places where we live and work more meaningful.
WE MEET YOUR NEEDS
Wood doors – Design & highest satandards of durability
Let's develop your ideas, bring to us any sketched designs, or rendered architectural drawings if preferred. Portalmad is committed to making doors the professional way, doors individually customized for homeowners to the highest standards of durability and security in the residential market.
Doors of Brazil
Wood Doors | The Beauty of Wood
A beautiful wood entry door is the premium choice for your home exterior.
Exclusive exterior and interior wood doors.
Portalmad wood doors – Best brazilian entry wood doors
Wood entry doors are crafted in distinct styles to complement your home! Portalmad Doors and Windows offers a broad range of wood species. Each with its own distinctive character. Some of our most popular species are shown HERE.
Wood species used in homes vary greatly in terms of characteristics and features. Performance aspects such as durability, stainability and grain pattern will vary depending on the type and the specific characteristics of the wood, including whether it is a softwood or hardwood.
DESIGN LINE | wood – glass – aluminium
RUSTIC LINE | old demolition wood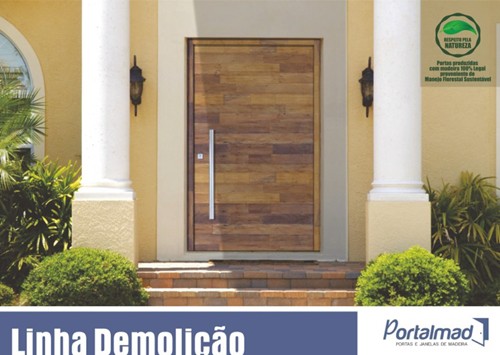 ESSENZA VETRO LINE | wood – glass – Interior wood doors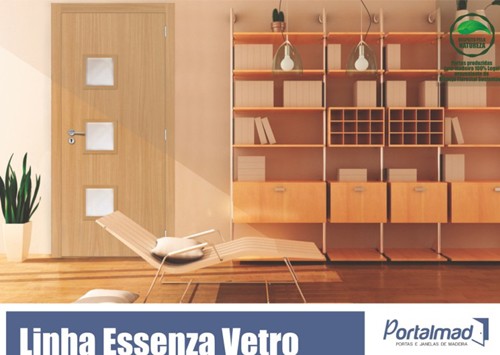 ESSENZA WAVE LINE | wood – Interior wood doors
ESSENZA LINE | wood – Interior wood doors
Robust wooden interior and exterior doors
Photo Gallery 1                               Photo Gallery 2
Works done by Portalmad Doors and Windows: click in the image below
 Portalmad | Doors And Windows – Our complete line of products: portalmad.com.br

Portalmad Doors and Windows:
Superior Finish –   Durability – Energy Efficiency – Design Options – Service Experience – Overall Value
High-end wood doors manufacturer – Brazil
Social Media – Portalmad Doors and Windows:



Wood Doors – Exterior / Interior Wooden Doors – Portalmad
For more information, please contact Portalmad | Wood Doors and Windows:
Porto União – SC
Santa Catarina – Brasil
Phones: +55 42 3523 8644 | +55 42 8408 0608 (WhatsApp)
E-mail: vendas@portalmad.com.br
Portalmad | Portas e Janelas – Indústria e Comércio de Esquadrias de Madeira Ltda
Soluções completas em portas e janelas de alto padrão